Welcome to the website of the
Jewish Community of Ceres
Ceres is located 140 kilometres to the north-east of Cape Town, in a fertile valley nestling between the picturesque Witzenberg and Skurweberg mountains, often snow-capped in winter. The climate is ideal for growing deciduous fruit, and the Jewish farmers who settled there from the late 19th century onwards played a major role in this enterprise as well as in the civic and commercial life of the town.
They pioneered scientific methods of sourcing, growing, processing and marketing apples, plums, peaches and other deciduous fruit in South Africa. They also founded transport companies to the diamond fields and to transport their produce.
The Jewish community reached its peak in the 1930s. Although numbers dwindled, it remained a vibrant community well into the second half of the century. By 1987, only two Jewish families were still in Ceres. Read about them and their activities in these pages.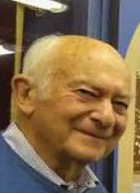 This website, created in August 2023, is driven by Jos Kahn (left), who was born and grew up and still lives in Prince Alfred Hamlet, where he has worked all of his adult life. Get in touch with Jos directly at jos@servit.co.za.
To start your own family page, please answer the questions on the Contact page.
Please join the CHOL interactive email list where you can post information and ask questions of like-minded people. To join, send an email to listserv@jiscmail.ac.uk. Leave the subject line BLANK and in the message say: SUBSCRIBE CHOL followed by your First name and your Last name only (please delete any automatic signatures).
Click here for a map.
---
Website of the Ceres Jewish Community
Created and hosted by CHOL – Community History On-Line
info@chol.website
Acknowledging information from
Jewish Life in the South African Country Communities, Volume II,
researched by the South African Friends of Beth Hatefutsoth,
also from the Ceres Togryers Museum and
an article written by Gwynne Robins for the Cape Jewish Chronicle
Pictures taken and sourced by Steve Albert, Cape Town
Edited by Geraldine Auerbach MBE, London, UK
Formatted and uploaded by Bramie Lenhoff, Delaware, USA
July 2023